Carbon Fiber Sheet/Plates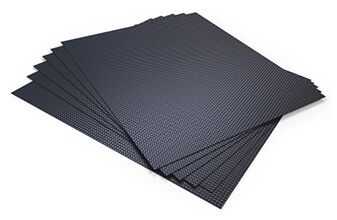 Can't find what you are looking for?
              Carbon Fiber Sheet/Plates Specification

                         Item
Dimension
Thickness
3K Carbon Fiber Sheet/Plates
400×500 mm
From 0.2mm to 20mm
500×500 mm
500×600 mm
500×1000 mm
1000×1000 mm
1000×1200 mm
1200×1200 mm
1000×1400 mm
 
Carbon Fiber Sheet/Plates
Finish: Glossy & Matte
Weave: Plain & Twill
Appearance: normally use 3k .can do 1K 1.5K,6k 12k As per customer request  Plain or Twill weave.
Description
3k carbon fiber sheet has extremely high strength, light weight, with shiny and clear appearance, widely used for model helicopter parts and hobby market and industry use.
It can be made into pure carbon fiber or glass fiber core with carbon fiber surfaces, thickness range from 0.2mm to 50mm, customized thicknesses and sizes are available.
Stand for a complete solution, we supply full size to the pre-cut panel, as well as CNC machined parts to your specification.
CNC Service
CNC Service is available, According to customers design, the drawing (DWG&DXF Format) customized Carbon Fiber Parts for RC Helicopter, RC cars, UAV Drone frame, Carbon fiber tubes and other carbon fiber products.

The Test And Results
Surface density: 2000g/m2
Resin content: 42%
Fiber content: 1050g/m2
Fiber volume content: ≥65%
Thickness: 1.3±0.05mm
Density: 100±2mm
Tensile strength: 2950/N/mm2
Modulus of elasticity: 185000N/mm
Application
Carbon fiber sheet/Plates is widely used in all kinds of metal accessories, leather goods, pens, notebooks, jewelry, furniture and other surface decoration.
high-end sports equipment and surface decoration, cell phones, portable computers, aircraft models, car models, etc
Features
high tensile strength and ray penetration

abrasion and corrosion resistance

high electric conductivity, soft and free to cut

light weight, easy to construct and little increasing the weight on constructed based material

high elastic modulus

wide temperature range

type: 1K, 3K, 6K, 12K

good surface, factory price